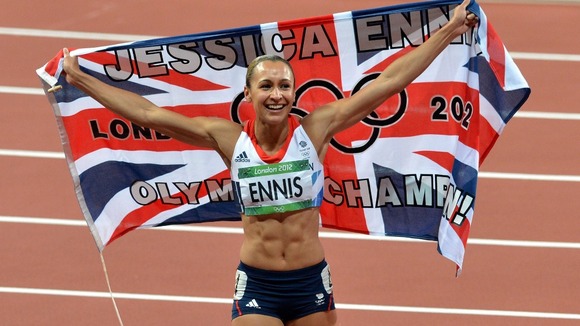 Jessica Ennis Photo: Press Association
Up to 800 athletes from the Olympic and Paralympic Games will take part in a special victory parade through London on Monday September 10.
The Our Greatest Team Parade is being organised by the Mayor of London with the British Olympic Association and the British Paralympic Association.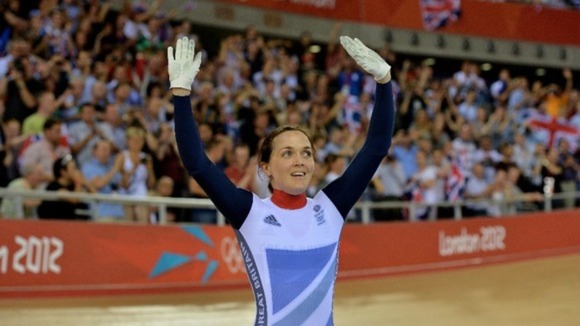 Victoria Pendleton is one the athltetes tipped to take part. Credit: Press Association
Team GB finished third in the medal table after winning a total of sixty-five medals:
29 gold medals
17 silver medals
19 bronze medals
Members of the public will be able to watch the parade as it travels along Queen Victoria Street and Cannon Street, passing St Paul's Cathedral, continuing along Fleet Street, past Aldwych and into The Strand, before reaching Trafalgar Square.
The Brownlee brothers won gold and bronze in the triathlon. Credit: Press Association
A big screen at the base of Nelson's Column, with live commentary, will allow spectators to cheer on the athletes as the parade makes its way past Trafalgar Square. There will also be a special ticketed area reserved especially for groups who made an "invaluable contribution to the success" of Team GB. A Greater London Authority spokesperson explained:
These will include 14,000 volunteers, members of the blue light services, military personnel, Team GB and ParalympicsGB coaches and support staff, friends and family of the athletes involved, as well as schoolchildren from every London borough.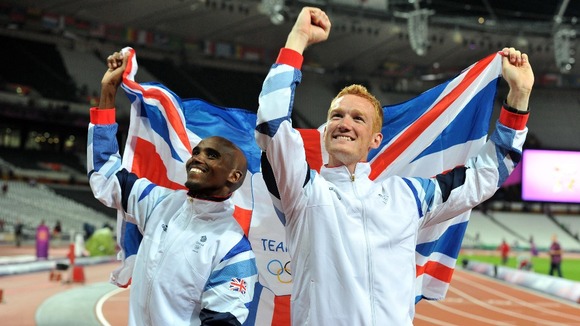 Mo Farah celebrates with Greg Rutherford who won the gold in the Men's Long Jump on 'Super Saturday' Credit: Martin Rickett/PA Wire.
Mayor of London Boris Johnson said the parade would be an opportunity for the public to show their appreciation of the tremendous achievement of the athletes.
No sporting heroes will have been more lauded, no achievements more celebrated, and no nation more passionately proud than at the Our Greatest Team Parade, which will sweep through central London in a glorious miasma of colour, noise and excitement.
This is a chance to celebrate the heroes and heroines who have thrilled us with their skills, sportsmanship, and grace during London's spectacular Olympic and Paralympic Games, and whose names and triumphs will live on for centuries to come.