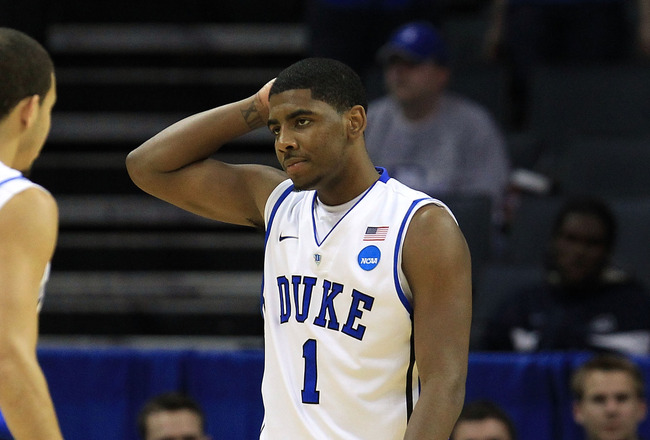 Last Thursday, Kyrie Irving was selected by the Cleveland Cavaliers with the first overall pick in the 2011 NBA Draft. Irving joined Elton Brand and Art Heyman as the only Duke Blue Devils to be selected with the first overall pick.
Duke University has yielded many quality basketball players who played an entire four years with the university. Players such as: Grant Hill, J.J. Redick, Shane Battier, Bobby Hurley and Christian Laettner all played four years of college basketball before entering the NBA Draft.
However, starting in the late 1990s with Elton Brand, Corey Maggette and William Avery, it became more common to see Duke basketball players enter the Draft early.
After only playing part of one season, Irving now joins the list of players who we wish had played with the Blue Devils for four years.
Who else is on the list?
Let's find out.